Cord Blood Potency Testing
Umbilical cord blood (CB) is a rich source of primitive hematopoietic stem and progenitor cells (HSPCs) for research and transplantation. However, the number of HSPCs in an individual CB unit is often limited by various factors, including unit volume. Cell processing and cryopreservation can also adversely affect the number and quality of viable stem and progenitor cells. For these reasons, it is critical to determine the "potency" of CB units using a cord blood potency assay that measure the number of viable HSPCs.
We have compiled a selection of scientific resources below to help you with CB processing and potency testing.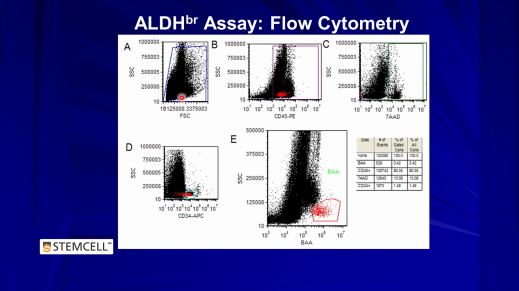 Featured
Join Dr. Kevin Shoulars, from Duke University Medical Center, as he discusses his work with Dr. Joanne Kurtzberg on the development of a rapid flow cytometry-based method for measuring the potency of cord blood units.
View Now >