Pluripotent Stem Cell Characterization and Banking
With Contract Assay Services
Human pluripotent stem cell (hPSC) lines can inherently show variability, and it's important to limit this and ensure reproducibility with proper reporting, standardized quality control, and cell banking. However, maintaining consistent cell quality in hPSC lines and generating well-characterized cell banks can be challenging and time-consuming, especially for labs dealing with multiple cell lines.
Characterize your hPSCs and generate cell banks quickly and reliably using Pluripotent Stem Cell Characterization and Banking Services from Contract Assay Services. Offered in collaboration with WiCell®—a recognized world leader in pluripotent stem cell (PSC) banking and characterization with over 20 years of experience—this service provides you with the benefits of rigorous testing, technical expertise, and standardized quality.
Why Use Our hPSC Characterization and Banking Services?
Save Time. Outsource your hPSC banking and characterization to move your research along faster.

Experiment with Confidence. Ensure the quality of your cell line with comprehensive quality testing and characterization services.

Gain Insights. Have key results from the most relevant assays at your disposal.
Services for hPSC Characterization and Banking
Choose between two bundles to suit your needs: banking and characterization service or characterization service only.
Banking and Characterization Service
Save time and resources by outsourcing your hPSC banking and characterization needs. All submitted samples will undergo basic quality testing (karyotype, identity, and mycoplasma) during bank creation prior to characterization. You have the option to choose from 25-, 50-, or 100-vial bank sizes for your research needs.
Short Tandem Repeat (STR) Analysis
STR polymorphisms for 15 loci plus amelogenin (Promega® PowerPlex® 16)
Probability of matching identity to an existing STR profile
Undifferentiated Cell Marker Expression
Undifferentiated marker (OCT4, SSEA3, SSEA4, TRA-1-60, and TRA-1-81) analysis using flow cytometry
G-T-L Karyotype
Microscopic genomic abnormalities (> 5-10 Mb)

Inversions
Duplications/deletions
Balanced and unbalanced translocations
Aneuploidies

20-metaphase cell counts
SNP Microarray
Submicroscopic genomic abnormalities (< 5 Mb)
Sterility
Bacterial or fungal contamination using direct transfer, according to USP/EP guidelines
Mycoplasma contamination using PCR that can identify 96 species, including the 6 species that make up 95% of cell culture contaminations1
Pluripotency
Trilineage potential using directed differentiation of cells and assessed by flow cytometry for lineage specific markers
Characterization Service Only
Get timely and relevant characterization data for your existing hPSC bank or newly derived hPSC lines using the Characterization Service from Contract Assay Services. By choosing this option, you can benefit from all the assays under the Banking and Characterization Service, with the exception of sterility testing (mycoplasma testing included).
How to Outsource hPSC Characterization and Banking

Need a more in-depth look? Get technical details here on the assays and readouts you can expect from these services and recommendations for sample preparation.
FAQs About Our hPSC Characterization and Banking Services

Find answers to commonly asked questions about the assays and logistics involved with hPSC characterization, banking, sample preparation, and shipping.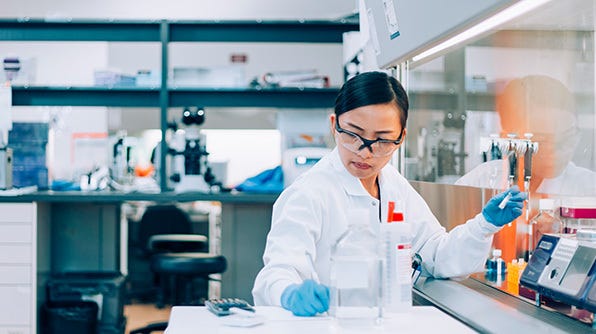 Book a Consultation
Start the conversation on how to answer your specific research questions. Schedule a one-on-one discussion with one of our study directors to talk about your research needs.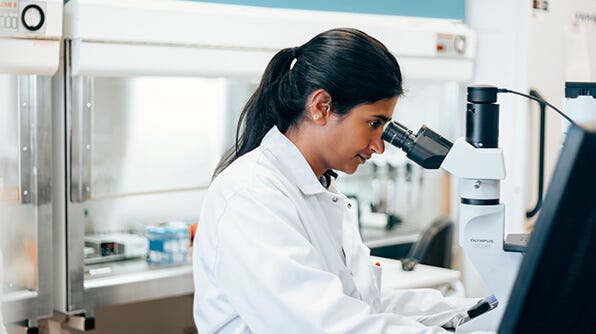 More Services for Characterization of Stem Cells
Explore our standardized and customizable stem cell-related characterization and assay services to get the data you need.