StemSpan™ NK Cell Generation Kit
For expansion and differentiation of human CD34+ hematopoietic progenitor cells to NK cells
Request Pricing
Thank you for your interest in this product. Please provide us with your contact information and your local representative will contact you with a customized quote. Where appropriate, they can also assist you with a(n):
Estimated delivery time for your area
Product sample or exclusive offer
In-lab demonstration
By submitting this form, you are providing your consent to STEMCELL Technologies Canada Inc. and its subsidiaries and affiliates ("STEMCELL") to collect and use your information, and send you newsletters and emails in accordance with our
privacy policy
. Please
contact us
with any questions that you may have. You can unsubscribe or change your
email preferences
at any time.
Products for Your Protocol
Overview
Subtype
Specialized Media, Supplements
Cell Type
Hematopoietic Stem and Progenitor Cells, NK Cells
Application
Cell Culture, Differentiation, Expansion
Area of Interest
Cancer, Immunology, Stem Cell Biology
Formulation Category
Serum-Free
Data Figures

Figure 1. StemSpan™ NK Cell Generation Protocol
CB-derived CD34+ cells are seeded on day 0. Medium should be topped up after 3 - 4 days of culture followed by two half-medium changes every 3 - 4 days. On day 14, cells at the lymphoid progenitor stage are harvested and reseeded for further differentiation into NK cells. Top-up and half-medium changes should be performed every 3 - 4 days after harvest and reseed, as indicated in the figure. Note: UM729 should only be added to the NK Cell Differentiation Medium, but not the Lymphoid Progenitor Expansion Medium.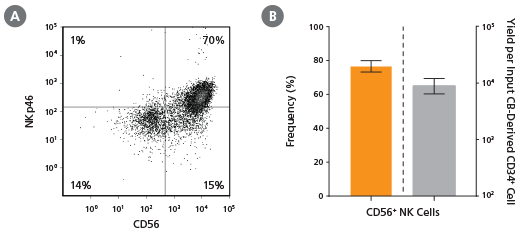 Figure 2. Frequency and Yield of CD56+ NK Cells After 28 Days of Culture
CB-derived CD34+ cells (freshly isolated or frozen) were cultured with the StemSpan™ NK Cell Generation Kit for 28 days as described. Cells were harvested and analyzed for (A,B) CD56 and (A) NKp46 expression by flow cytometry. Dead cells were excluded by light scatter profile and viability staining. (B) The average frequency of viable CD56+ NK cells on day 28 was 77%, with ~9,000 CD56+ cells produced per input CB-derived CD34+ cell. Shown are means with 95% confidence intervals (n = 45: 23 freshly isolated and 22 frozen CD34+ cell samples). BM-derived CD34+ cells were also differentiated into NK cells using the StemSpan™ NK Cell Generation Kit. The yield of NK cells from BM HSPCs is typically lower than with CB, averaging ~75 per input CD34+ cell (n = 3, data not shown).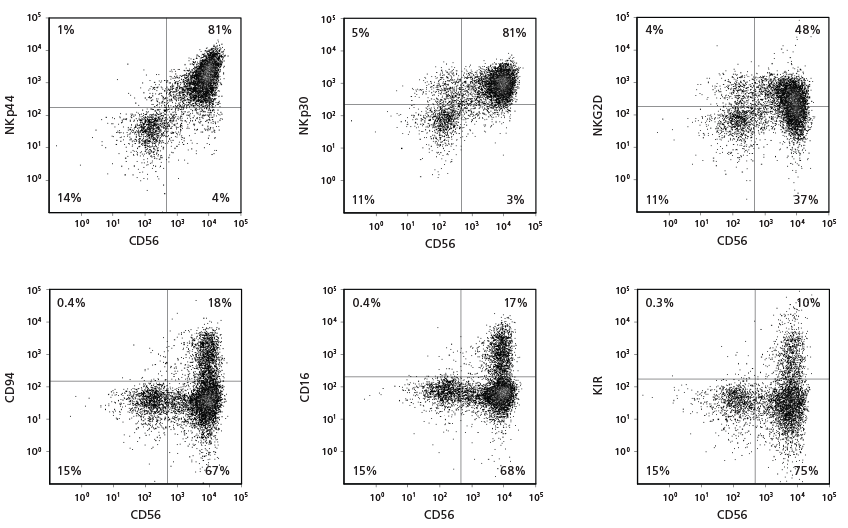 Figure 3. Cell Surface Marker Expression on CD56+ NK Cells After 28 Days of Culture
CB-derived CD34+ cells were cultured with the StemSpan™ NK Cell Generation Kit for 28 days. The differentiated cells were harvested and analysed by flow cytometry for the expression of CD56, NKp44, NKp30, NKG2D, CD94, CD16, and KIR. Staining for KIR molecules was performed using a combination of two clones for the antibody, 180704 and HP-MA4, as each recognizes a distinct subset of KIR molecules.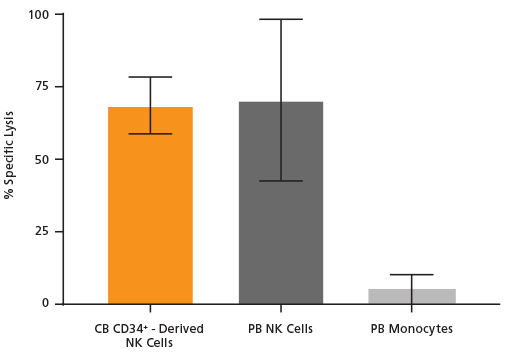 Figure 4. Cultured NK Cells Exhibit Cytotoxicity Toward K562 Cell Line
NK cells were generated from CB-derived CD34+ cells over 28 days using the protocol in Figure 1. On day 28, cells were harvested, stained for CD56, and viable CD56+ cells were counted. K562 cells were incubated with 8 μM calcein AM at 37°C for 1 hour and then washed twice. CD56+ NK cells were then combined with 10,000 of these calcein AM-labeled K562 target cells at an Effector:Target ratio of 5:1 in U-bottom 96-well plates and co-cultured at 37°C for 4 hours. Adult peripheral blood (PB) NK cells and monocytes isolated using EasySep™ were used as positive and negative controls, respectively. PB NK cells were cultured overnight with the NK Cell Differentiation Supplement and SFEM II, while PB monocytes were cultured overnight in SFEM II only. To detect spontaneous release, control wells containing only calcein AM-labeled K562 target cells were set up. The labeled K562 cells were treated with 1% Triton™ X-100 to measure maximum release. After incubation, plates were centrifuged at 500 x g for 5 minutes and 100 μL of supernatant was transferred to black plates and analyzed using a SpectraMax® microplate reader (excitation 485 nm/emission 530 nm). Results are expressed as % specific lysis: [(test release - spontaneous release) x 100] / (maximum release - spontaneous release). CB CD34+-derived NK cells show similar killing activity toward K562 target cells compared to PB NK cells. Shown are means ± SD (CB CD34+-derived NK cells: n = 18, PB NK cells and monocytes: n = 7).
Protocols and Documentation
Find supporting information and directions for use in the Product Information Sheet or explore additional protocols below.
Document Type
Product Name
Catalog #
Lot #
Language
Applications
This product is designed for use in the following research area(s) as part of the highlighted workflow stage(s). Explore these workflows to learn more about the other products we offer to support each research area.
Resources and Publications
Educational Materials
(4)
Quality Statement:

PRODUCTS ARE FOR RESEARCH USE ONLY AND NOT INTENDED FOR HUMAN OR ANIMAL DIAGNOSTIC OR THERAPEUTIC USES UNLESS OTHERWISE STATED. FOR ADDITIONAL INFORMATION ON QUALITY AT STEMCELL, REFER TO WWW.STEMCELL.COM/COMPLIANCE.