Course Overview
Course Detail
Stem Cell Biology; Drug Discovery and Toxicity Testing
Embryonic Stem Cells and iPS Cells
Leiden University Medical Center Building 2
Einthovenweg 20, 2333 ZC Leiden
Leiden, the Netherlands

This three-day course focuses on deriving and maintaining high-quality human induced pluripotent stem (hiPS) cells from somatic cells and their differentiation into specialized cell types. Our scientists will demonstrate the preparation, purification, expansion, and reprogramming of somatic cells such as blood cells or fibroblasts with an emphasis on the picking of hiPS cell colonies. The course will cover tips and tricks to prepare uniformly­-sized embryoid bodies (EBs) which are critical for successful downstream differentiation protocols. Participants will also observe definitive endoderm, early mesoderm and ectoderm lineage cultures generated from human pluripotent stem cells (hPSCs). A guest lecture will be delivered by Dr. Christine Mummery on using hPSCs for studying cardiovascular disease and cardiac drug responses.
What Customers Will Receive
Course booklet and USB key with instructional materials
Tote bag with sample AggreWell™ plate and SepMate™-50 tubes
Certificate following successful completion of the course
Lunch and refreshments on each day
Dinner hosted by STEMCELL Technologies on one of the evenings
Reprogramming of somatic cells into iPS cells and characterization of iPS cell colonies
Feeder-free maintenance of hPSC cultures
Differentiation of hPSCs to specialized cell types in defined culture environments
Guest lecture by Dr. Christine Mummery: Using hPSCs for Studying Cardiovascular Disease and Cardiac Drug Responses
Isolate PBMCs with SepMate™ and enrich CD34+ cells using EasySep™
Observe transfection of somatic cells with ReproRNA™-OKSGM and pick reprogrammed iPS cell colonies
Perform non-enzymatic passaging of hPSC cultures
Observe demonstration of cryopreservation and thawing of hPSCs
Generate EBs using AggreWell™ for the neural induction of hPSCs
Observe definitive endoderm, early mesoderm, neural and hematopoietic progenitor cell cultures generated from hPSCs
Speakers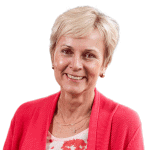 Dr. Christine Mummery
Professor of Developmental Biology
Chair of the Dept of Anatomy and Embryology, Leiden University Medical Centre
Dr. Christine Mummery pioneered studies on cardiomyocytes from human embryonic and induced pluripotent stem cells. She was among the first to inject them in mouse hearts after myocardial infarction and use them to develop cardiac disease models. In 2007, she was a joint Harvard Stem Cell Institute/Radcliffe fellow. She is presently Editor in Chief of Stem Cell Report, the society journal of ISSCR, member of the Royal Netherlands Academy of Arts and Sciences and coordinator of several national and international grants on Organ-on-Chip technology using stem cells.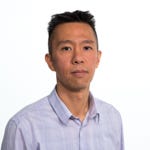 Dr. Wing Chang
Director, Research and Development UK
STEMCELL Technologies
Dr. Wing Chang is the Director of Research and Development at STEMCELL Technologies, Cambridge, UK. He currently leads the Pluripotent Stem Cell group which is actively developing innovative products for culturing pluripotent stem cells (PSCs), reprogramming somatic cells to induced PSCs (iPSCs), and developing reagents for culturing ground state or naïve PSCs. He has been integral in the development of numerous products at STEMCELL Technologies, including TeSR™-E7, ReproTeSR™, and RSeT™. Dr. Chang also serves as an instructor in several of STEMCELL Technologies' hPSC training courses.
Course Agenda (Tentative)
Day One
Reprogramming of Somatic Cells into iPS Cells
9:00 - 9:15

Welcome & Introductions

9:15 - 10:30

Lecture 1: Isolation and Reprogramming of Somatic Cells into iPS Cells

10:30 - 10:45

Break

10:45 - 12:15

Practical Session 1: Isolation of Peripheral Blood Mononuclear Cells (PBMCs)

Overview of EasySep™ cell separation system
Demonstrate preparation of PBMCs using SepMate™
Observe culture-expanded blood cells in StemSpan™SFEM

12:15 - 1:15

Lunch

1:15 - 2:45

Practical Session 2: Reprogramming Somatic Cells into iPS Cells

Demonstrate transfection of human fibroblasts using ReproRNA™ - OKSGM
Observe reprogrammed cells cultured in ReproTeSR™

2:45 - 3:00

Break

3:00 - 4:15

Practical Session 3: Hands-On Practice with Selection and Picking of iPS Cell Colonies

4:15 - 4:30

Day One Wrap Up
Day Two
hPSC Maintenance
9:00 - 10:30

Lecture 2: Feeder-Free Culture Systems for hPSCs

10:30 - 10:45

Break

10:45 - 11:45

Practical Session 4: Evaluate the Quality of hPSC Cultures and Plate Coating

Observe time course of hPSC cultures to evaluate colony morphology
Plate coating with Matrigel® or Vitronectin XF™

11:45 - 12:45

Lunch

12:45 - 2:45

Practical Session 5: Passaging hPSCs

Hands-on practice with enzyme-free passaging of hPSCs using Gentle Cell Dissociation Reagent and ReLeSR™

2:45 - 3:45

Practical Session 6: Cryopreservation and Thawing of hPSCs

3:45 - 4:00

Day Two Wrap Up

5:00 - 7:30

Dinner with Course Trainers
Day Three
EB Formation and hPSC Differentiation Towards The Three Germ Layers
9:00 - 10:00

Lecture 3: Differentiation of hPSCs Towards Ectoderm, Mesoderm, and Definitive Endoderm Using the STEMdiff™ System

10:00 - 10:15

Break

10:15 - 12:00

Practical Session 7: Generate EBs Using AggreWell™ and Prepare hPSCs as Single Cells for Monolayer-Based Protocols

12:00 - 1:00

Lunch

1:00 - 2:00

Guest Lecture: Using hPSCs for Studying Cardiovascular Disease and Cardiac Drug Responses

2:00 - 3:00

Practical Session 8: Differentiation of hPSCs to Neural Progenitors

Examine neural aggregates in AggreWell™
Observe time course of differentiated neural progenitor cultures
Assess neural induction by scoring neural rosette formation from EBs

3:00 - 3:15

Break

3:15 - 4:30

Practical Session 9: Differentiation of hPSCs to Definitive Endoderm, Mesoderm, and Hematopoietic Progenitors

Observe hPSC differentiation cultures
Assess hPSC-derived hematopoietic progenitors using the colony-forming unit (CFU) assay

4:30 - 5:00

Final Wrap Up

Q&A
Quiz
Course Evaluation
Certificate Presentation
Policy
Cancellation
A 90% refund will be issued if notification is received in writing more than 30 days in advance of the course date. No refund will be given with less than 30 days' notice unless we are able to find another participant to fill the position.


STEMCELL Technologies reserves the right to cancel the course if we do not receive a minimum number of registrations 30 days in advance of the course date. Should the course be cancelled, your payment will be refunded in full. We recommend that you purchase travel insurance with your flights to cover the possibility of the course being cancelled.


Technical Resources
Educational Materials
(11)