Course Overview
Virtual Training (00261) Details
Stem Cell Biology; Drug Discovery and Toxicity Testing; Epithelial Cell Biology
Learn to culture mouse intestinal organoids in a defined and serum-free medium from the convenience of your own lab. Gain access to lectures and step-by-step procedural videos where our scientists demonstrate the entire protocol for growing mouse intestinal organoids. Registration includes an Intestinal Organoid Starter Kit containing cryopreserved mouse intestinal organoids and reagents to maintain and passage your organoids.
Participants Receive



Session 1:

Thaw cryopreserved intestinal organoids and culture in IntestiCult™ Organoid Growth Medium (Mouse)
Observe organoid morphology in culture after 3 hours, 1 day and 2 days

Session 2:

Observe time course of organoid morphology in culture and discuss long-term maintenance

Session 3:

Evaluate optimal organoid morphology for passaging and cryopreservation
Passage mouse intestinal organoids and discuss cryopreservation

Session 4:

Lectures delivered by Senior Scientist and Intestinal Team Lead, Dr. Ryan Conder:

Lecture Topics:

Introduction to Intestinal Organoid Culture
Functional Applications of Intestinal Organoid Culture
Speakers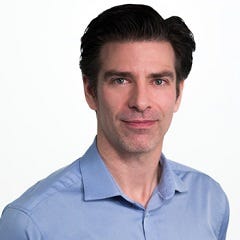 Dr. Ryan Conder
Senior Scientist and Team Lead of the Intestinal Group
STEMCELL Technologies
Dr. Ryan Conder is a Senior Scientist and Team Lead of the Intestinal Group in the Research and Development Department at STEMCELL Technologies. His group is responsible for products relating to 3D intestinal organoid culture, including IntestiCult™ Organoid Growth Medium (Mouse). Prior to Joining STEMCELL Technologies in 2012, Dr. Conder investigated the mechanisms regulating proliferation and differentiation of adult intestinal stem cells in the group of Dr. Juergen Knoblich at the Institute for Molecular Biotechnology of the Austrian Academy of Sciences. He is also a principle investigator on the Horizon 2020 European Research Council INTENS project.
Scientific Resources
Product Documentation
Document Type
Product Name
Catalog #
Lot #
Language