Applications of the Hematopoietic Progenitor Assay Training Course
Three-day hands-on training on the CFU Assay for human, mouse, and rat samples
Sign Up
Please proceed to check out after completing this form. Payment information will be used to secure your registration and you will only be charged when the Intestinal Organoid Starter Kit is shipped.
Note on COVID-19 restrictions:

STEMCELL Technologies is following local governmental advice and will not conduct in-person training events until it is safe to do so. We are continually monitoring the situation and hope to resume our hands-on offerings soon. In the meantime, we continue to support your training needs with live virtual and on-demand training courses. For our current course availability, please see our training schedule.
Overview
This course focuses on hematopoietic progenitor assays for human, mouse and rat samples with an emphasis on applying the colony-forming unit (CFU) assay to your research. Participants will gain confidence in performing the CFU assay, identifying and enumerating hematopoietic progenitor cells. The use of the CFU assay in drug development and predictive toxicity testing is also discussed. Participants will learn how to effectively design in vitro and in vivo assays to understand the effects of biological pathways on hematopoietic homeostasis and also how to evaluate the effect of compounds on blood and bone marrow using various mouse models.
Participants Will Receive
Course booklet and electronic versions of instructional material
Tote bag with sample-size products (where applicable)
Certificate following successful completion of the course
Lunch and refreshments on each day and dinner hosted on one of the evenings
Stem Cell Biology; Drug Discovery and Toxicity Testing; Hematologic Malignancies
Hematopoietic Stem and Progenitor Cells
Canada:
STEMCELL Technologies
1618 Station Street
Vancouver, CA V6A 1B6
United Kingdom:
STEMCELL Technologies UK Ltd.
Building 7100, Cambridge Research Park,
Beach Drive, Waterbeach
Cambridge, UK, CB25 9TL
Speakers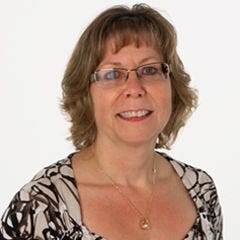 Dr. Jackie Damen
Scientific Director of the Contract Assay Services
STEMCELL Technologies
Dr. Jackie Damen is the Scientific Director of the Contract Assay Services department. In a career spanning over 20 years, Dr. Damen has acquired extensive experience in the field of hematopoiesis, where her key strengths lie in stem cell biology, protein biochemistry and signalling, especially in the area of erythropoietin. She manages all aspects of the Contract Assay Services department which includes client consultation and customized experimental design, execution and analysis. Dr. Damen actively participates in several educational initiatives, regularly providing online talks and presentations of topical interest at high profile conferences such as the Society of Toxicology Annual Meeting. At STEMCELL Technologies, Dr. Damen has been involved in customer training of hematopoietic stem cell biology and colony identification since 2002.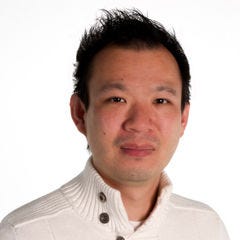 Raymond Lam
Manager, Scientific Knowledge, Education & Product and Scientific Support
STEMCELL Technologies
Raymond Lam is the Manager of Scientific Knowledge, Europe. Raymond joined STEMCELL in 2004 as a Quality Control Analyst, where he was responsible for the testing of all finished products. He then transferred to the Product and Scientific Support department to directly respond to customer inquiries on protocol and products. In 2008, Raymond became a Field Applications Specialist, supporting customers in the field as well as conducting training and seminars at academic institutions. In his current role, Raymond oversees the expansion and standardization of educational training programs globally for staff, customers, and distributors on STEMCELL Technologies' products and workflows.
Agenda
Day One
Welcome Presentation and Introductions

Lecture: Introduction to Hematopoiesis and the CFU Assay

Lecture 2: CFU Assay Set Up and Colony Identification

Practical Session 1 : CFU Assay Set Up Procedure

Incubator Maintenance
Sample Processing with ErythroClear™ Red Blood Cell Depletion Kit
CFU Assay Setup
Demo Sample Thawing and Cell Counting

Practical Session 2: Manual Colony Identification for Human Samples

Practical Session 3: Comparative Colony Counting for Human Samples

Wrap Up and Q&A
Day Two
Lecture: Introduction to Hematopoiesis and Standardization of the CFU Assay Set Up for Mouse and Other Species

Lecture: CFU Assay for Megakaryocytic Progenitors

Practical Session: Review of Manual Colony Identification Criteria and Comparative Counting for Human Samples

Practical Session: Sample Processing and Colony Identification for Mouse Samples

Practical Session: MegaCult™ CFU-Mk Assay

Assay Set Up
Colony Identification and Counting

Practical Session: Colony Identification for Mouse and Rat Samples

Wrap Up and Q&A
Day Three
Lecture: Applications of Hematopoietic CFU Assay for Mouse and Other Species

Lecture: Serum-Free Hematopoietic Cell Expansion Supplements and HemaTox™ Kits

Practical Session: Review of Manual Colony Identification Criteria and Comparative Counting for Mouse Samples

Practical Session:

Review of Manual Colony Identification Criteria & Individual Comparative Counting for Other Species
Set Up Toxicity Curve and Observe Cultures

Final Wrap Up:

Q&A
Quiz
Course Evaluation
Certificate Presentation
Accommodation
Vancouver, Canada
Cambridge, UK
Policy
Travel Visas
Citizens may require a visa in order to enter the country as visitors. Please contact us at
education@stemcell.com
if you require a letter of invitation for your application. Note that travel visas may take up to 30 days to process.
Travel Visa Requirements
Canada
United Kingdom
Cancellation
A 90% refund will be issued if notification is received in writing more than 30 days in advance of the course start date. No refund will be given with less than 30 days' notice unless we are able to find another participant to fill the spot.


STEMCELL Technologies reserves the right to cancel the course if we do not receive a minimum number of registrations 30 days in advance of the start date. Should the course be cancelled, your payment will be refunded in full. We recommend that you purchase travel insurance with your flights to cover the possibility of the course being cancelled.


Scientific Resources
Educational Materials
(10)
Product Applications
This product is designed for use in the following research area(s) as part of the highlighted workflow stage(s). Explore these workflows to learn more about the other products we offer to support each research area.