Human SARS-CoV-2 Spike Protein Inhibitor Screening Kit
For detection and measurement of compounds that inhibit binding of viral SARS-CoV-2 Spike protein to human ACE2 receptor
Human SARS-CoV-2 Spike Protein Inhibitor Screening Kit
For detection and measurement of compounds that inhibit binding of viral SARS-CoV-2 Spike protein to human ACE2 receptor
What's Included
Human SARS-CoV-2 Spike Protein Inhibitor Screening Kit(Catalog #100-0XXX)

SARS-CoV-2 Inhibitor Screening Plate, 1x
Biotinylated Human ACE2, 10 µg
SARS-CoV-2 Spike Protein (RBD), 10 µg
SA-HRP, 2 µg
Human ACE2 Antibody Positive Control, 20 µL
Human IgG HRP-Conjugated Detection Antibody, 120 µL
Wash Buffer (10X), 2 x 30 mL
ELISA Buffer (10X), 30 mL
Blocking Buffer, 24 mL
TMB Substrate, 12 mL
Stop Solution, 12 mL
Adhesive Plate Covers, 2x
Overview
The Human SARS-CoV-2 Spike Protein Inhibitor Screening Kit is designed for the identification and characterization of inhibitor molecules, including antibodies or chemicals, that prevent the binding of SARS-CoV-2 virus to the host angiotensin-converting enzyme 2 (ACE-2)-expressing cells.

The Spike (S) protein is a type I transmembrane glycoprotein present on the surface of coronaviruses (CoV). Entry of CoV, including SARS-CoV-2, into host cells is mediated by the S protein, where it interacts with the cell-surface receptor ACE2. In humans, ACE2 is expressed in several organs and tissues, including the intestinal and respiratory epithelia. The S protein has been shown to play a key role in the induction of neutralizing antibody and T cell responses, which may lead to protective immunity.

This inhibitor screening assay is based on a competitive ELISA method, in which inhibitors to be tested are mixed with biotinylated recombinant human ACE2 and are added to ELISA strip plates coated with recombinant SARS-CoV-2 S protein.. The captured biotinylated ACE2 is detected by streptavidin-horseradish peroxidase (HRP), which binds the biotinylated ACE2. Addition of the chromogenic enzyme substrate 3,3',5,5' tetramethylbenzidine (TMB) results in a colored product with an intensity directly proportional to the binding activity of ACE2 to the S protein. Inhibitors will compete with the biotinylated ACE2 for binding to the SARS-CoV-2 S protein, resulting in reduced signal for more effective inhibitors.

This inhibitor screening assay can be performed in the reverse configuration, in which the plate is coated with biotinylated recombinant ACE2, recombinant S Protein is mixed with the inhibitor to be tested, and S protein binding is detected using anti-human IgG-HRP.
Area of Interest
Drug Discovery and Toxicity Testing, Infectious Diseases
Data Figures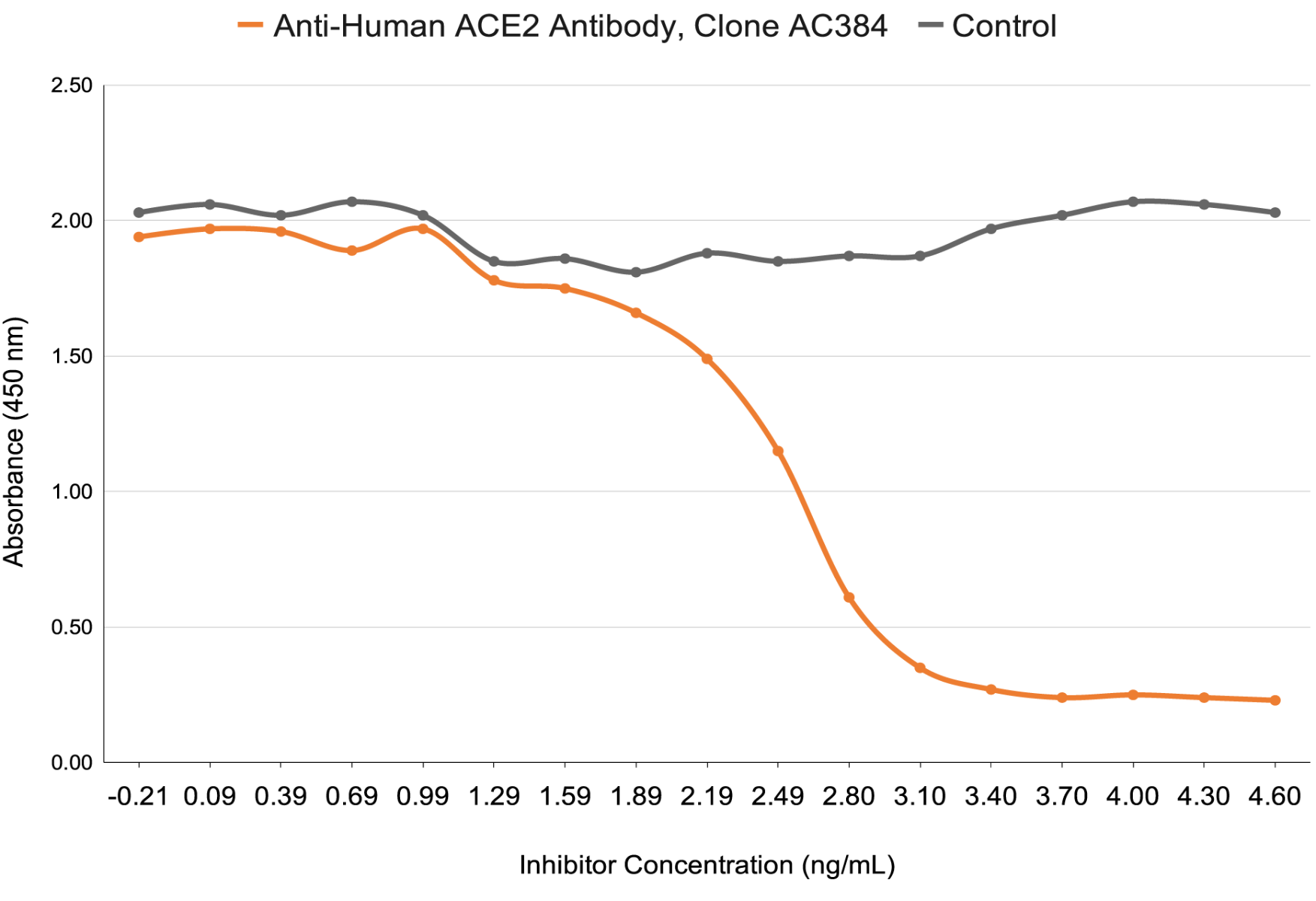 Figure 1. Performance of the Human SARS-CoV-2 Spike Protein Inhibitor Screening Kit
Binding of biotinylated human ACE2 to the Spike protein of SARS-CoV-2 coated on the ELISA plate is inhibited by the anti-human ACE2 antibody (clone AC384) positive control (orange line). The gray line represents a non-inhibitory negative control.
Protocols and Documentation
Find supporting information and directions for use in the Product Information Sheet or explore additional protocols below.
Document Type
Product Name
Catalog #
Lot #
Language
Resources and Publications
Educational Materials
(4)
Quality Statement:

PRODUCTS ARE FOR RESEARCH USE ONLY AND NOT INTENDED FOR HUMAN OR ANIMAL DIAGNOSTIC OR THERAPEUTIC USES UNLESS OTHERWISE STATED. FOR ADDITIONAL INFORMATION ON QUALITY AT STEMCELL, REFER TO WWW.STEMCELL.COM/COMPLIANCE.