Overview
The StemSep™ Human CD14 Positive Selection Kit is designed to isolate CD14+ cells from fresh or previously frozen peripheral blood mononuclear cells by positive selection. Desired cells are targeted with Tetrameric Antibody Complexes recognizing CD14 and dextran-coated magnetic particles. Labeled cells are separated using commercially available columns and StemSep™ magnets. The CD14 antigen is strongly expressed on monocytes and weakly expressed on granulocytes. It is also expresed on most tissue macrophages.
Components:
StemSep™ Human CD14 Positive Selection Kit (Catalog #14758)

StemSep™ Human CD14 Positive Selection Cocktail, 1 mL

StemSep™ Magnetic Colloid, 1.5 mL
Magnet Compatibility:
• StemSep™ Magnet (Catalog #11030, 11050, 11060, 11070) or a magnet with the strength of at least 0.6 Tesla
• Commercially available positive selection columns
Subtype:
Cell Isolation Kits
Selection Method:
Positive
Application:
Cell Isolation
Area of Interest:
Immunology
Scientific Resources
Product Documentation
Document Type
Product Name
Catalog #
Lot #
Language
Data and Publications
Data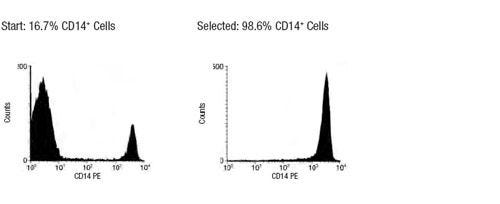 Figure 1. Typical StemSep™ CD14 Selection Profile
The expected CD14+ content of the enriched fraction is 97.5 ± 0.5% with expected recoveries of 58 ± 9%.
STEMCELL TECHNOLOGIES INC.'S QUALITY MANAGEMENT SYSTEM IS CERTIFIED TO ISO 13485. PRODUCTS ARE FOR RESEARCH USE ONLY AND NOT INTENDED FOR HUMAN OR ANIMAL DIAGNOSTIC OR THERAPEUTIC USES UNLESS OTHERWISE STATED.