Overview
MesenCult™-hPL Medium has been optimized for the culture and expansion of human mesenchymal stem and progenitor cells (MSCs) as well as for the detection and enumeration of colony-forming unit fibroblasts (CFU-F). MesenCult™-hPL 10X Supplement is an alternative growth supplement to fetal bovine serum (FBS) that contains purified human platelet lysate (hPL). Complete MesenCult™-hPL Medium (Basal Medium + 10X Supplement) does not require addition of growth factors, lipids, or attachment substrate. It is more defined and provides better performance than FBS-containing media, and is also a more affordable option than defined, serum-free media.
Advantages:
• Superior performance in terms of CFU-F numbers and long-term expansion compared to FBS-containing medium
• Cheaper medium compared to serum-free, defined media
• More consistent and sustainable raw materials (less batch-to-batch variability)
• Complete supplement; addition of growth factor is unnecessary
• Attachment substrate is not required; saves time and money
Components:
MesenCult™-hPL Basal Medium, 450 mL
MesenCult™-hPL 10X Supplement, 50 mL
Subtype:
Specialized Media
Cell Type:
Mesenchymal Stem and Progenitor Cells
Application:
Cell Culture; Colony Assay; Expansion
Area of Interest:
Stem Cell Biology
Technical Resources
Product Documentation
Document Type
Product Name
Catalog #
Lot #
Language
05439
Supplement 17E78846 or higher
Educational Materials
(4)
Product Applications
This product is designed for use in the following research area(s) as part of the highlighted workflow stage(s). Explore these workflows to learn more about the other products we offer to support each research area.
Research Area
Workflow Stages for
Data and Publications
Data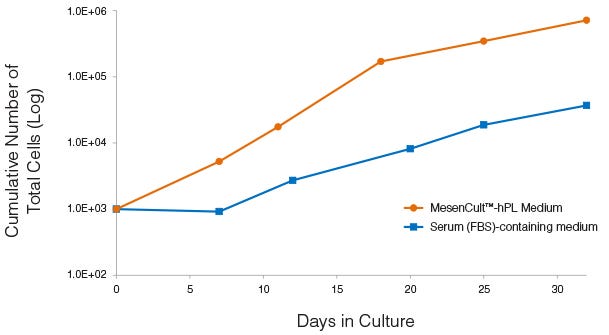 Figure 1. Bone marrow (BM)-derived MSCs Cultured in MesenCult™-hPL Medium Expand Faster than MSCs Cultured in Serum (FBS)-containing medium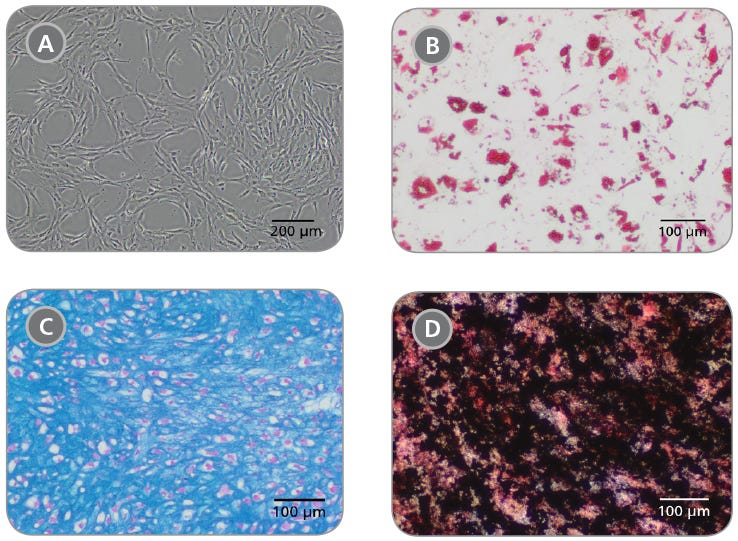 Figure 2. Human BM-derived MSCs Cultured in MesenCult™-hPL Medium Display Multi-Lineage Differentiation Potential
(A) Human BM-derived MSCs cultured in MesenCult™-HPL Medium differentiate into (B) adipocytes (Oil Red O staining); and (C) chondrocytes (Alcian Blue staining); and (D) osteoblasts (alkaline phosphatase and von Kossa staining).

Figure 3. Flow Cytometric Analysis of Cultured-Expanded MSCs in MesenCult™-hPL Medium
BM-derived MSCs were cultured and expanded in MesenCult™-hPL Medium. MSCs were stained for the mesenchymal surface markers CD73, CD90 and CD105, and the hematopoietic marker, CD45. MSCs express high levels of CD73, CD90 and CD105 while lacking expression of CD45.
Publications
(1)
Cytotherapy 2006 JAN
Minimal criteria for defining multipotent mesenchymal stromal cells. The International Society for Cellular Therapy position statement.
Abstract
The considerable therapeutic potential of human multipotent mesenchymal stromal cells (MSC) has generated markedly increasing interest in a wide variety of biomedical disciplines. However, investigators report studies of MSC using different methods of isolation and expansion, and different approaches to characterizing the cells. Thus it is increasingly difficult to compare and contrast study outcomes, which hinders progress in the field. To begin to address this issue, the Mesenchymal and Tissue Stem Cell Committee of the International Society for Cellular Therapy proposes minimal criteria to define human MSC. First, MSC must be plastic-adherent when maintained in standard culture conditions. Second, MSC must express CD105, CD73 and CD90, and lack expression of CD45, CD34, CD14 or CD11b, CD79alpha or CD19 and HLA-DR surface molecules. Third, MSC must differentiate to osteoblasts, adipocytes and chondroblasts in vitro. While these criteria will probably require modification as new knowledge unfolds, we believe this minimal set of standard criteria will foster a more uniform characterization of MSC and facilitate the exchange of data among investigators.
STEMCELL TECHNOLOGIES INC.'S QUALITY MANAGEMENT SYSTEM IS CERTIFIED TO ISO 13485. PRODUCTS ARE FOR RESEARCH USE ONLY AND NOT INTENDED FOR HUMAN OR ANIMAL DIAGNOSTIC OR THERAPEUTIC USES UNLESS OTHERWISE STATED.