Human Airway Epithelial Cell Training Course
Two-day hands-on training to support the culture of human airway epithelial cells at the air-liquid interface
Note on COVID-19 restrictions:

STEMCELL Technologies is following local governmental advice and will not conduct in-person training events until it is safe to do so. We are continually monitoring the situation and hope to resume our hands-on offerings soon. In the meantime, we continue to support your training needs with live virtual and on-demand training courses. For our current course availability, please see our training schedule.
Overview
Gain hands-on experience with the culture of human airway epithelial cells using the air-liquid interface (ALI) culture system. This system promotes extensive mucociliary differentiation of human airway epithelial cells to form a pseudostratified epithelium with morphological characteristics similar to those observed in the human airway in vivo. Participants will learn to expand primary human airway epithelial cells in PneumaCult™-Ex and PneumaCult™-Ex Plus Media, prepare cultureware for ALI culture, establish ALI cultures of human airway epithelial cells with PneumaCult™-ALI Medium, and perform downstream assays for airway epithelial cells at the ALI.

Participants Will Receive
Course booklet and electronic versions of instructional material
Tote bag with sample-size products (where applicable)
Certificate following successful completion of the course
Lunch and refreshments on each day and dinner hosted on one of the evenings
Disease Modeling; Drug Discovery and Toxicity Testing; Epithelial Cell Biology
Canada:
STEMCELL Technologies
1618 Station Street
Vancouver, CA V6A 1B6
Speakers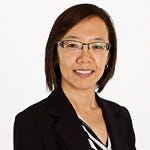 Juan Hou, PhD
Senior Scientist, Research & Development
STEMCELL Technologies Guest Speaker: Details Coming Soon
Agenda
The course will end at approximately 5:00 pm on the first day and at 12:30 pm on the second day.
Day One
Welcome Presentation and Introductions

Lecture: Basic Biology and In Vitro Culture of Human Airway Epithelial Cells

Practical Session: Human Airway Epithelial Cell Morphology and Maintenance

Observe airway epithelial cells expanded in PneumaCult™ -Ex and PneumaCult™ -Ex Plus
Observe airway epithelial cells differentiated at the air-liquid interface (ALI)
Discuss routine maintenance of cultures

Practical Session: Demonstration of Preparing Airway Epithelial Cells for ALI

Demonstration of preparing cultureware
Demonstration of harvesting and seeding of airway epithelial cells onto transwell insert

Practical Session: Hands-On Practice with Preparing Airway Epithelial Cells for ALI

Lecture: Assays for Human Airway Epithelial Cells

Wrap Up and Q&A

Course Dinner
Day Two
Lecture: Research Applications for Human Airway Epithelial Cells

Practical Session: Assays for Airway Epithelial Cells at the ALI (Part I)

Demonstration & hands-on practice with transepithelial electrical resistance (TEER) readings
Demonstration of Ussing chamber to measure epithelial membrane properties

Practical Session: Assays for Airway Epithelial Cells at the ALI (Part II)

Demonstration and hands-on practice with OCT and agarose embedding for histological analysis
Demonstration of cell staining and fluorescence imaging

Wrap up Session:

Q&A
Quiz
Course Evaluation
Certificate Presentation
Policy
Travel Visas
Citizens may require a visa in order to enter the country as visitors. Please contact us at
education@stemcell.com
if you require a letter of invitation for your application. Note that travel visas may take up to 30 days to process.
Travel Visa Requirements
Canada
Cancellation
A 90% refund will be issued if notification is received in writing more than 30 days in advance of the course start date. No refund will be given with less than 30 days' notice unless we are able to find another participant to fill the spot.
STEMCELL Technologies reserves the right to cancel the course if we do not receive a minimum number of registrations 30 days in advance of the start date. Should the course be cancelled, your payment will be refunded in full. We recommend that you purchase travel insurance with your flights to cover the possibility of the course being cancelled.

Scientific Resources
Educational Materials
(7)
Product Applications
This product is designed for use in the following research area(s) as part of the highlighted workflow stage(s). Explore these workflows to learn more about the other products we offer to support each research area.