ArciTect™
CRISPR-Cas9 Genome Editing Precision for Cell Biologists
The ArciTect™ family of products for CRISPR-Cas9 genome editing provides you with a rapid, flexible and precise system to modify the genome as you see fit. The guide RNA (gRNA) complex, consisting of crRNA and tracrRNA, can be customized using the online order tool. A protocol for the efficient genome editing of human embryonic stem (hES) cells or human induced pluripotent stem (hiPS) cells has been optimized using the ArciTect™ product family.
Reduce Off-Target Effects
The ArciTect™ product family is a ribonucleoprotein (RNP)-based Cas9 genome editing system. Unlike previous CRISPR technologies which utilize plasmid or mRNA-based systems, the ArciTect™ system shows timely degradation of the RNP complex to minimize cleavage of off-target regions.
Why Use ArciTect™?
Design crRNA to target your sequence of interest.
Multiple variations of Cas9 to suit your specific genome editing needs.
No need for transcription and translation.
Timely degradation of the RNP complex to minimize potential off-target cutting.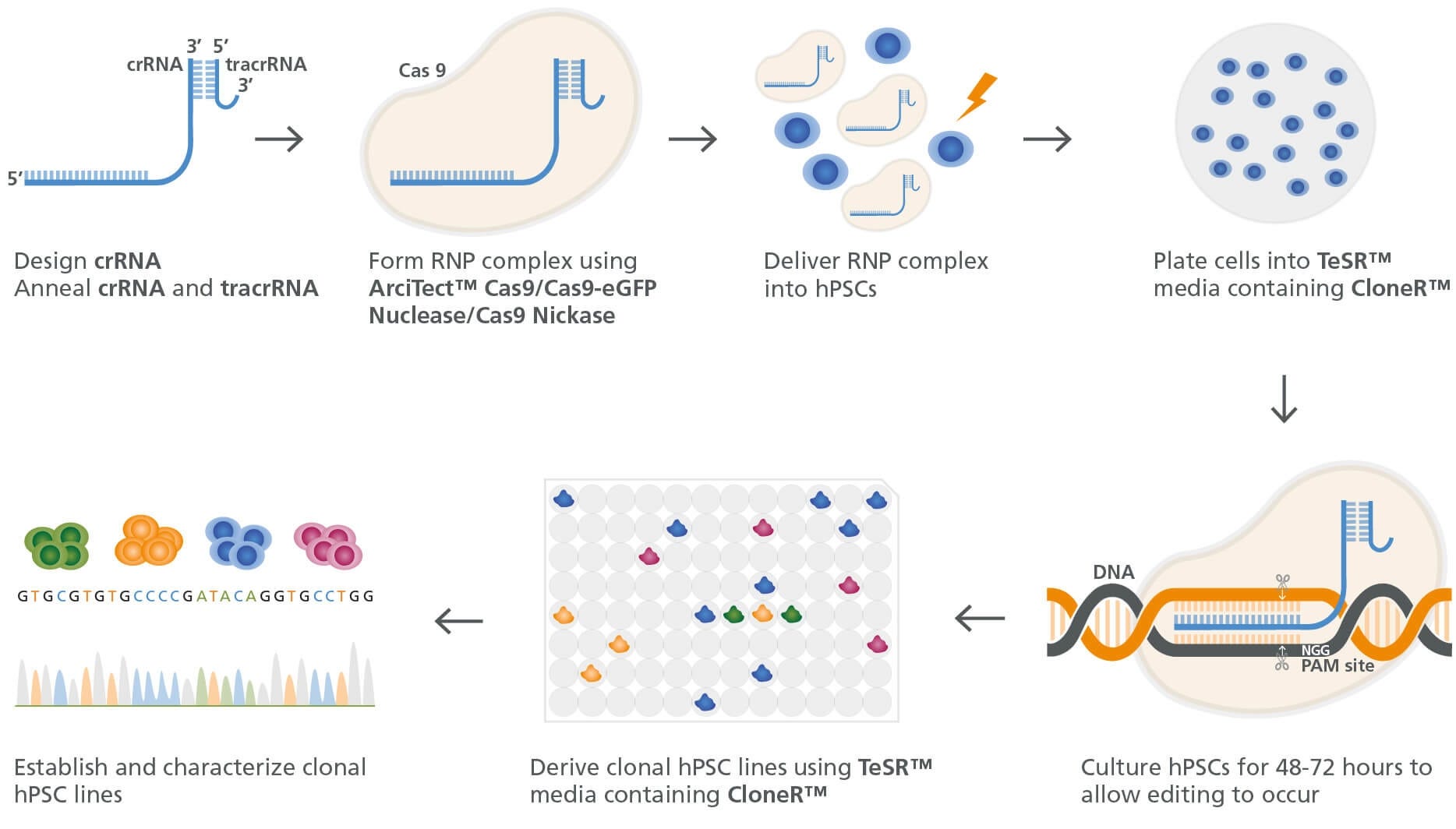 Figure 1. Genome Editing Workflow for Human ES and iPS Cells.
Table 1. Comparison Between Different CRISPR Methods. 1

Guide RNA (gRNA)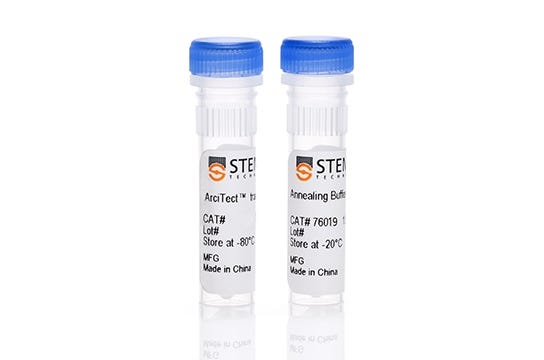 Features:
Two-part gRNA: ArciTect™ tracrRNA is compatible with all ArciTect™ crRNA
Compatible with all Cas9 nucleases
Applications:
Use ArciTect™ crRNA to guide the Cas9 nuclease to specific target location
Cas9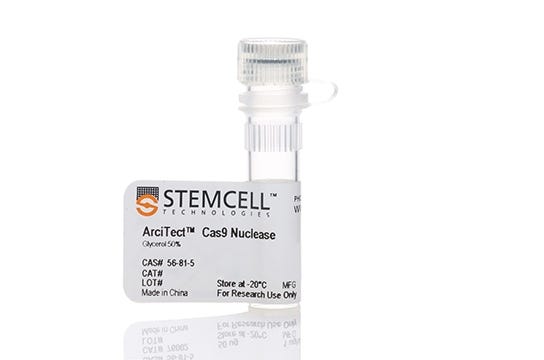 Features:
RNP complex is active immediately following transfection
All versions of Cas9 contain nuclear localization signals for rapid translocation into the nucleus
Applications:
Use ArciTect™ Cas9 Nuclease to generate double-strand breaks at specific locations in the genome
Use ArciTect™ Cas9-eGFP Nuclease to optimize transfection conditions or sort cells following transfection
Human HPRT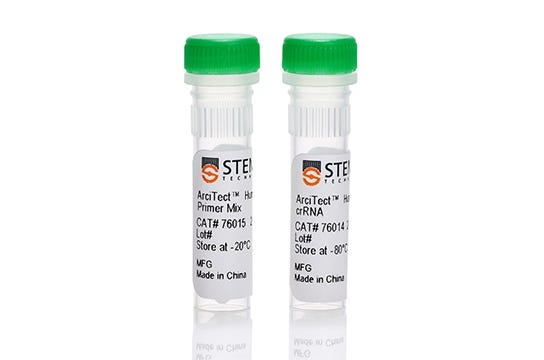 Features:
Validated for use with ArciTect™ family of products for genome editing
Applications:
Use ArtiTect™ Human HPRT crRNA and Primer Mix as a positive control to optimize transfection protocols
ArciTect™ Human HPRT Primer Mix can be used in a T7 endonuclease assay to assess cleavage efficiency
Expand Details
Collapse Details
References
Liang X et al. (2015) Rapid and highly efficient mammalian cell engineering via Cas9 protein transfection. J Biotechnol. 208: 44-53.