How to Turn Your PhD into a Career in Biotech

For those with scientific training, there are a diverse array of exciting and rewarding career paths outside of academia. In this webinar hosted by the American Society for Cell Biology (ASCB), Drs. Christine Genge and Nicole Quinn from STEMCELL Technologies share their personal experiences in academic research and how they applied their passion and skills to develop purpose-driven careers in biotech.
Watch the webinar to uncover:
How your experience and knowledge from your time in academic research can set you up for success in biotech
The types of roles available to scientists
Myths and truths about working in biotech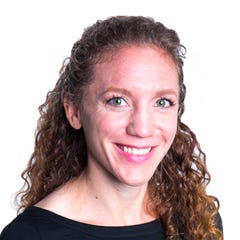 Christine Genge, PhD
Team Lead, Scientific Recruitment
Christine Genge first joined STEMCELLTechnologies as a Scientific Inside Sales Representative after completing her PhD in molecular cardiac physiology in 2016. A pilates teacher in her spare time, Christine has a knack for connecting and engaging with people. She has now combined this talent with her scientific expertise as she heads up the Scientific Recruiting Team at STEMCELL.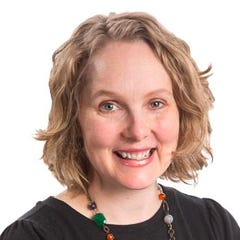 Nicole Quinn, PhD
Associate Director, Scientific Communications
Nicole Quinn completed an MSc in cancer biology, then spent a year working as a laboratory technician in a high-throughput DNA sequencing lab before returning to graduate school. After finishing her PhD in genomics, and having discovered that her love for science lay more in communicating than doing research, Nicole left the bench to pursue a career in science communication. She took on the task of expanding the existing e-newsletter service at STEMCELL Technologies into a comprehensive, globally-accessible science communication program including more than 20 weekly field-specific newsletters, a podcast, several community-focused websites, and almost 40 different social media channels. Nicole is passionate about increasing accessibility to science and exploring new platforms to foster connection, collaboration, and knowledge-sharing within the scientific community.
Related Content

STEMCELL as a Partner for Advancing Science
As scientists, we understand the value of collaboration. Explore the ways in which we are working together with researchers to accelerate scientific discovery.

STEMCELL Supports COVID-19 Research
Learn how STEMCELL is helping scientists find solutions to the COVID-19 pandemic, including working with researchers directly and supplying high-quality products.